BUY GARAGE DOOR PARTS IN SACRAMENTO, CA
When your garage door isn't operating properly, it is time to start looking for the right garage door parts to make the repair. You want to choose a trusted company in Sacramento, like Eudy Door Co. We understand the variety and extensive amount of parts that make up this type of equipment, and this is why we offer a comprehensive list of most parts you could need.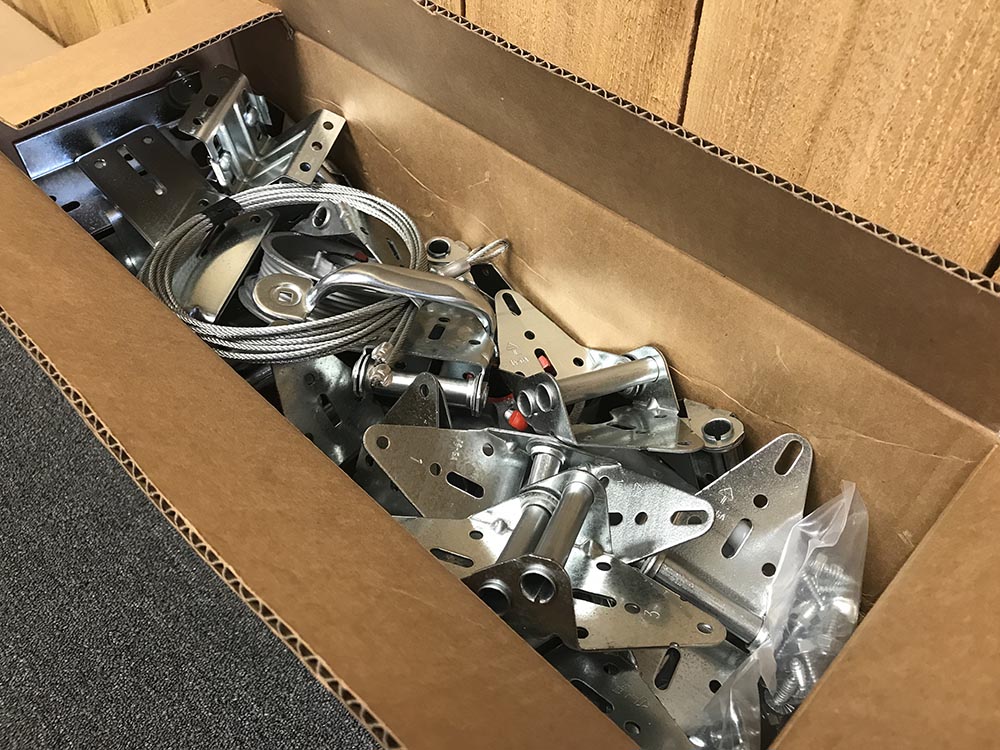 Tracks
Gears
Drums
Locks
Keypads
Photo eyes
Couplings
Bumpers
Struts
Hinges
Seals
Sections
Slats
Remotes
Bottom fixtures
QUALITY EQUIPMENT AT GREAT PRICES
We have the parts and service technicians to get your garage door back in proper working order; we stock parts for all the different makes and models, so you needn't worry about repair delays due to a part order. Our trained and knowledgeable staff is available to assist you. If you aren't sure what you need exactly, our staff will be able to come to your property and assess why your door has become inoperable and provide you with an estimate for any necessary repairs.
ALSO SERVING ELK GROVE & LAGUNA
Eudy Door Co. has been in business since 1976. With that many years of experience, we have seen it all when it comes to garage doors, so we will know just what you need in replacement parts. We can also help when it comes to custom garage doors if you decide to replace your entire face to increase the value of your home. A broken garage door can be a huge inconvenience, which is why we work hard and work quickly to get you the part you need. We serve the Sacramento area, including Elk Grove/Laguna, Fair Oaks, Folsom and Roseville. Call us today at 916-387-8664.