Garage Door Services
SERVING THE SACRAMENTO AREA FOR OVER 40 YEARS
Our professional team of technicians has extensive experience in the field. Throughout the years.
Expert Garage Door Services In Sacramento and Elk Grove
Serving the Sacramento Area for over 40 Years
Whether you need a new garage door installed or maintenance on an existing door, our garage door company in Sacramento is ready to help. Eudy Door Co. has been serving the garage door needs of residential customers in the Greater Sacramento area and surrounding communities for over 40 years. We provide installation, service, and repair for most makes and models of garage doors.
Our professional team of technicians has extensive experience in garage door installation in Sacramento. Throughout the years, we have earned the reputation of being the local experts at what we do. Eudy Door Co. is one of the trusted and reliable companies for garage repair in Sacramento CA, which is devoted to providing the best quality of products and services to our valuable clients. Our high level of professionalism and dependability have helped us grow and establish loyal customers and continue to help us dominate the local market in this field.
We'll answer your question and give you a free estimate (In most cases we can evaluate your costs over the phone and expedite the service.)
We have 40 years of experience in garage repair in Sacramento CA.

Broken Spring & Cable Replacement
Our Exceptional Garage Door Services in Sacramento
Our garage door company in Sacramento provides repair, maintenance, and installation of garage doors and garage door openers. With proven experience and credibility, we focus on delivering high-quality results in every task we undertake for garage door installation in Sacramento.
A garage door is a complex piece of machinery that involves several moving and motorized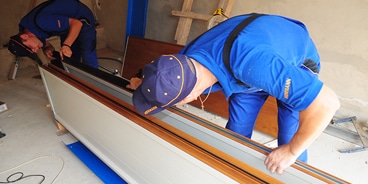 Your garage door is tough, but it isn't indestructible. A stray basketball or a teenager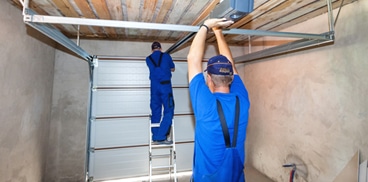 GARAGE DOOR Openers REPAIR
Anyone who has had to get out of his or her car to manually raise a garage door will sing the

When your garage door isn't operating properly, it is time to start looking for the right garage
Custom garage doors are a unique way to improve the exterior aesthetic and uniqueness of your home
Great Service & Prices. Just had two broken springs replaced on older metal roll up double garage door. Technician, Jazz, replaced springs, checked door to make sure all hardware, hinges, rollers, etc., were secured and in good shape, lubricated parts, door and opener, now sounds and works like new again. Always happy with Eudy Door Co. Been using them for over 25 years on several investment properties for door replacements and service. Always Five Star Service and and always very fair pricing! Highly Recommend!
Vanessa Niño-Tapia
2019-10-03
Incredible service. Michael and Robert are very professional. We live in Somerset and the builder refused to replace the Wayne Dalton door since we were passed our one year warranty. Multiple homes are having issues with their doors. Eudy was referred to me by a friend and we're so grateful we followed up. Now we have a garage door that works well. Thank you!!
Rico A Morotti
2019-07-27
Eudy Door is a reliable and professional company. Fantastic service, same day in my case, and very reasonably priced. Support good local businesses like Eudy Door. Highly recommended for residential and commercial projects.
Went in just looking for a replacement for a broken spring. Got a great conversation and an experts tutorial on what I was attempting to do. Not only was Michael friendly, but he was extremely helpful and thorough with his advice on answering every question I asked. Not only does he get my return business, but he will get a recommendation to everyone I know who is looking for that type of service.
EUDY DOOR CO. Made me feel important! I drove around and got quotes from different door companies, but EUDY understood my sense of urgency to have a door installed. He moved other jobs to install my door the very next day. The owner is AWESOME and the technician really loves his job because you can see it in his workmanship! EUDY has the best prices and service in town! THANK YOU EUDY!!
Copeland Williams
2018-03-07
The last time "a couple weeks ago " I had received help from from Michael Eudy's company. I literately asked myself what I could do to show my appreciation for the great service that was provided to me. This probably sounds like BS but it's not. More and more I realize that I've been focusing on the crappy service I get and its time to start focusing on the good people and show them praise. I live and have a few rentals in Midtown and have been fortunate enough to have great work done by Eudy Door over the past 10 years The last job was done at my home by Micheal himself. As always he was a true gentleman I could share all the other experiences over the years but you get the idea This is my opinion of Eudy Door Co Start sharing yours about the good people you know -Aaron Williams
We've used Eudy Door's services several times over the past decade. They are so honest and reasonably priced. Recently we had an issue with our door which they helped me resolve over the phone. I'm so grateful that they didn't want to charge me to come over and fix what was actually a very easy problem. I highly recommend this company to everyone!
Very pleased with the service and the tech, Jazz was very nice and fixed the door properly.  Thank you
Jazz was the technician and did a fantastic job on replacing the spring on the garage door. He was polite and worked quickly. It was nice to watch him do his job so efficiently and he shared some conversation with us. WE give 5 stars because he came out the day after thanksgiving and the price was reasonable. Cant go go wrong with Jazz as your technician. *****Thanks Jazz.
Thank you for sending a polite, knowledgeable, efficient technician out to service our garage door and replace the springs. .Jazz was fantastic! You guys are great and we will definitely  recommend and user Eudy again. Thank you! thank you!
What an awesome experience!  From the person on the phone, to the email exchanges, conversation with the owner to Jazz who replaced my garage door opener.....I can't say enough good things about the customer service.  Jazz was efficient, friendly and helpful (he even programmed my car!).
Garage door made the scariest bang ever. Had no idea what happened.  Garage door was not working and read reviews for different places. Called Eudy Door after Next Door app recommended them.  they Came out same door and Jax was wonderful. Thank you so much for fixing everything and your honesty.  Would recommend again and again.
We have been doing business with Eudy for many years. They are excellent in every way: clear & helpful, friendly, accommodating, honest, prompt, highly qualified. I highly recommend them.
I called Eudy and talked to Michael and described the garage door damage that occurred after I was backing out of the garage and didn't know the garage door was coming down.  The garage door hit my SUV's rear window and it bent the door and track, leaving the door stuck halfway in the down position.  The technician, Jazz, came out and quickly sized up the situation, reattached a few of the door rollers, squared up the door with some sheet metal screws, and straightened up the track.  The door works great now!  Note: If this happens in the future, always go up with the door and never try to force it down because you could cause more damage by trying to do this.  Better yet, just call Eudy and let the door doctors fix it for you.....like me, you'll be relieved and glad that you made the call.
Our garage door basically started  falling apart. I immediately called Eudy Door and Jazz came out within 2 hours. He put everything back together and it didn't even need any parts. He was wonderful! They are wonderful and we couldn't be happier! Thanks Eudy!
Technician arrived at agreed time and isolated the problem in minutes.  He corrected the issue, serviced the door and mechanism. I would highly recommend this company and "Robert", the service tech.